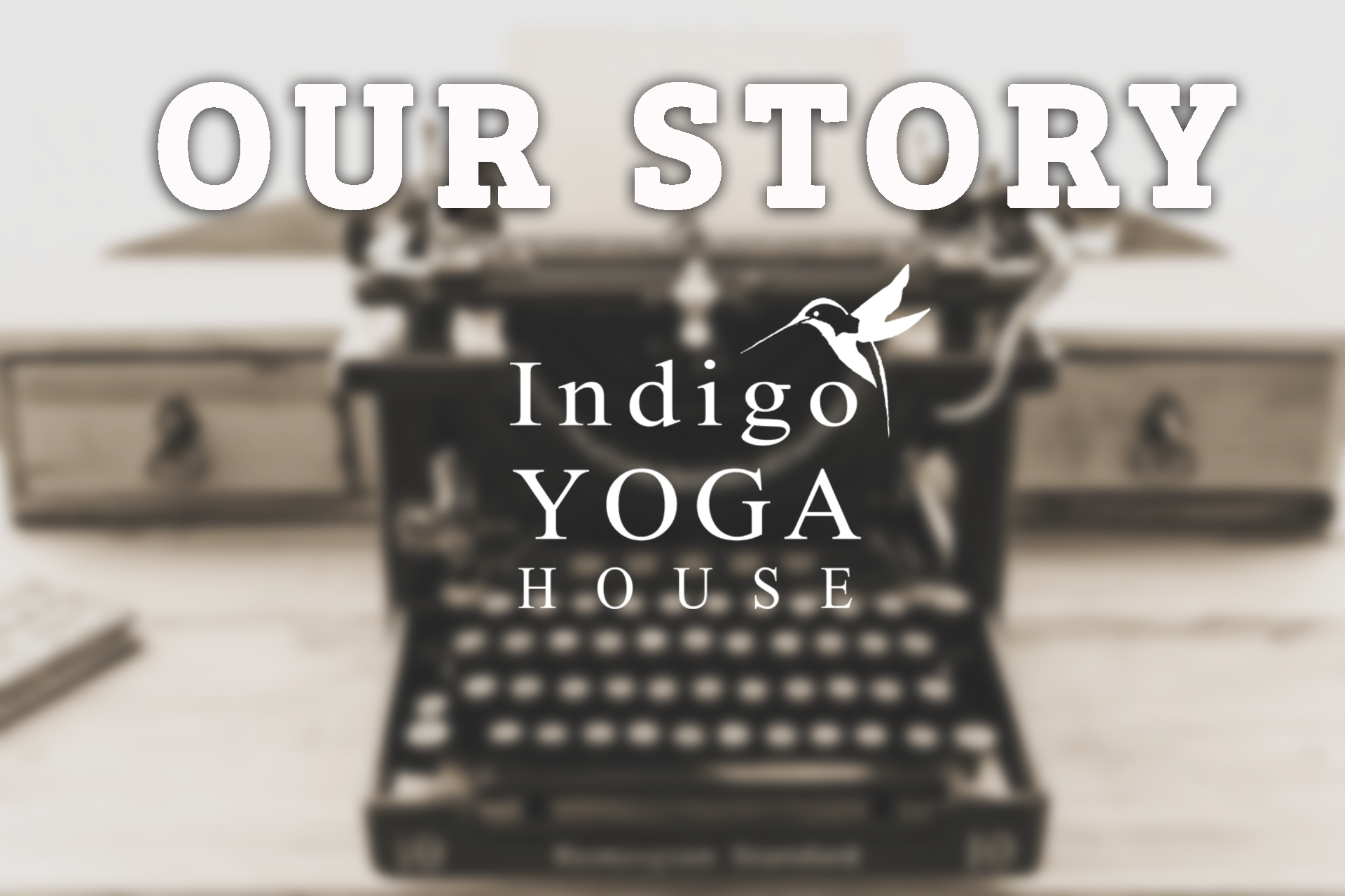 Indigo Yoga: Our Story
I used to have a severe issue with the mobility of my right arm due to a cervical spine injury as well as repetitive movements over the years.
I tried many different therapies to reduce the pain and regain mobility; some days were better than others, but the issue persisted. The recommendations were either a surgery or a leave of absence from work for six months. Neither option was within my possibilities at the time. I continued exploring all alternatives that came my way for a while until I finally found yoga.
I was fortunate enough to come across a class with a teacher whose focus was alignment, respect for the body and gentle introduction to the asanas (yoga postures).
The relief I felt within a few classes got me hooked. Whether it was mental, physical or emotional, I honestly do not know. All I know is, I got better. As I was beginning to regain movement, I felt less pain and became more relaxed. The doctor I was seeing at the time recommended pain medicine to help the process.
I wasn't ready to start taking prescription painkillers. Instead, I went to Costco to buy over-the-counter Advil.
At Costco, I found myself in front of a stack of boxes full of bottles containing 300 pills or more. It was a complete surprise! I stared at the pile of boxes for a while and thought:
"Wow! If I buy one of these bottles, I will have enough pills to take at least one every day for a year!"
If Costco can sell that many bottles of not only Advil, but also Tylenol, Aspirin, etc. with that many pills in them, it means most of us are walking around with some physical pain.
The realization was staggering. I thought, "With so many people in pain, are there no other options? One can only ingest these synthetic medications?" Yoga was working wonders for my whole being. At that moment I decided.
Why not offer yoga to all?
Yoga has healed my body and many times it has healed my heart as well as my soul.
Why not share its benefits with those in my community? I wanted to help others find relief through this beautiful practice.
I'm not a famous person in name or financial fortune, nor am I a gifted speaker, but I do have a love for yoga and what it stands for.
Once we get over all the different names, types or doctrines in yoga and just go down to its essence, yoga is simply a connection between the mind and the body. Yoga means connection, and the bridge between the body and the mind is the breath.
Keeping ourselves open to the practice of yoga, not as a religious practice, but as an exploration of our spirituality, might allow us to fully recognize what is and what is not, knowing our limitations, and accepting others for what they are rather than what they have.
Indigo Yoga House is my offering to the community to come and explore the silent space within all of us for a deep connection between the body and the mind.
Welcome!
Viviana