New Student Special 
$50 for 10 classes (expires in 4 weeks)
Click here to purchase.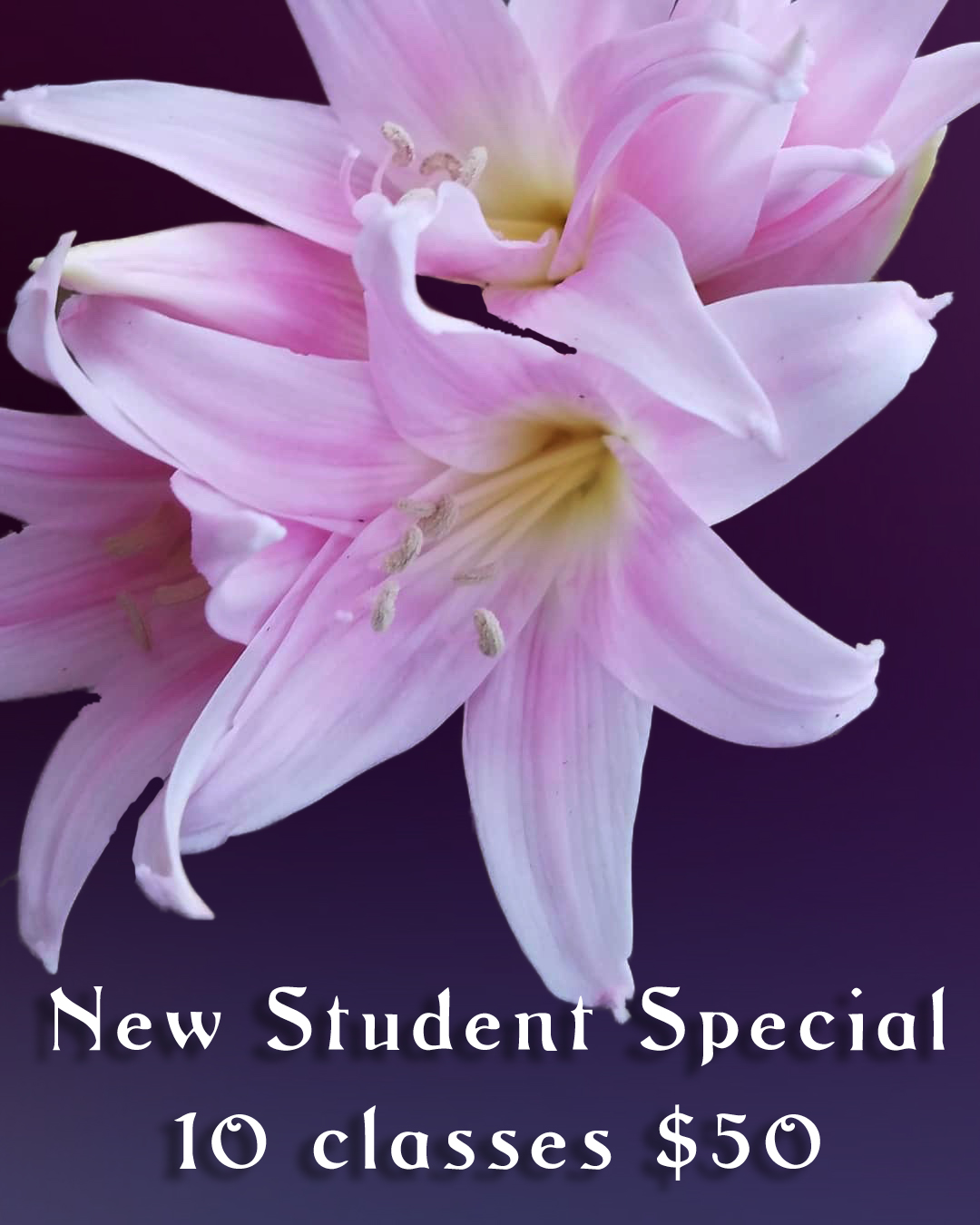 Mists of Òran Mór ~ Into the Faerielands ~
~ with Yumiko and Dennis
Friday | November 16h at 8pm-9:30
$30.00 pre-register $35.00 at the door
Click here for details and to purchase.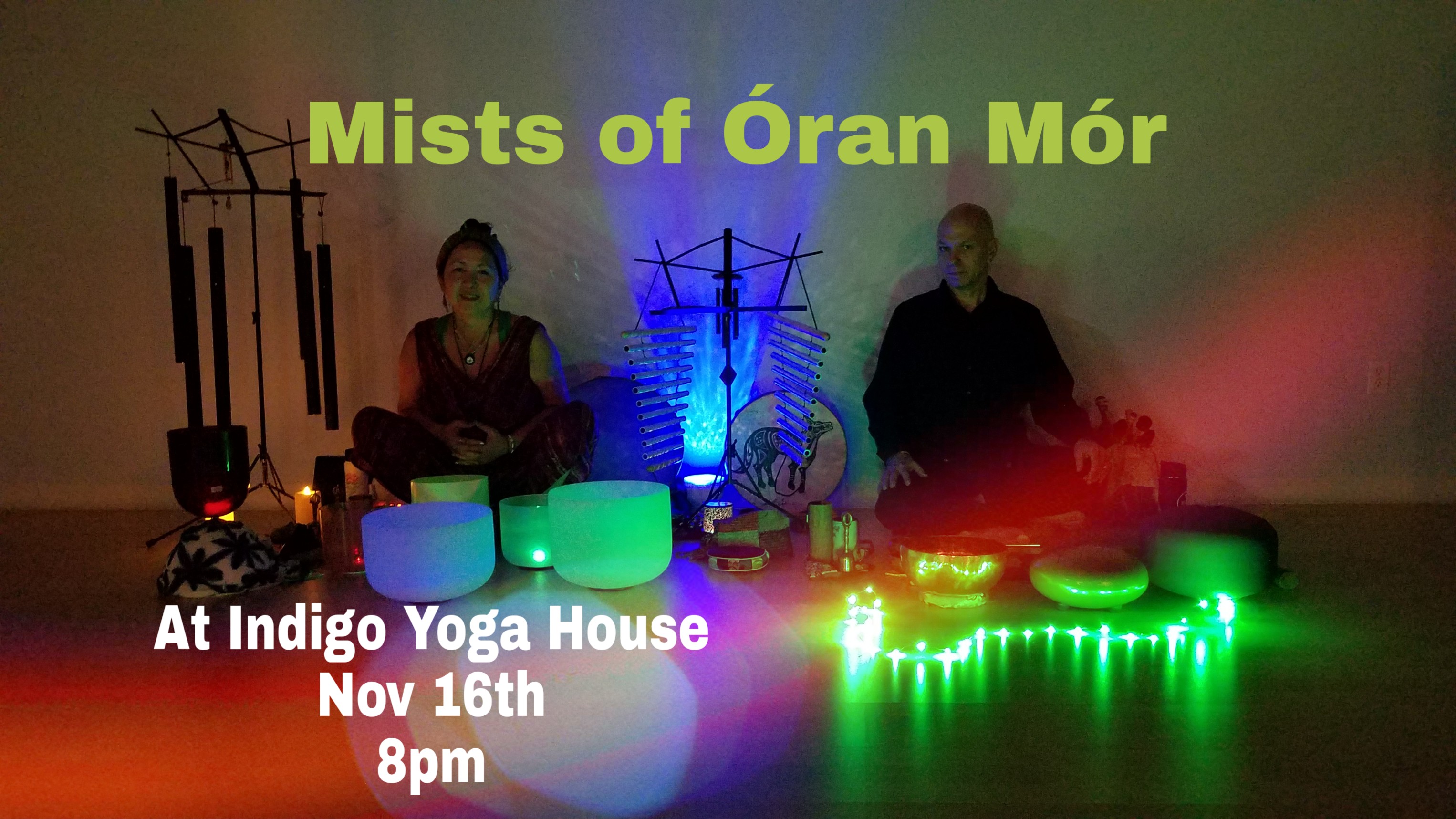 Mystical ambience and Fae Magicks, thinning the veils and traveling into the Faerielands ~ with Yumiko & Dennis…
The Òran Mór is the Great Song of the Cosmos, the energy that suffuses all things, the living flow of All That Is. As we gather on this night, the rhythms of Faërie drumming and the music of crystal and Tibetan bowls, bells, chimes and drums thin the veils between the worlds for deep inner healing and communion with inner world allies…
Sound healing & faerie drumming, Sound healing with crystal & Tibetan bowls, chimes, flutes and drums are becoming more established in the last few years, and the healing effects of faerie drumming, involving direct journeying to Inner worlds, is part of ancestral traditions worldwide.